October 22, 2014
Hello! All the action these days is over on GetBullish.com — visit us there! You may also be interested in the second annual Bullish Conference, held Nov 14-16 in Miami.
May 30, 2014
Productive, Inspiring, Sunny: Come to Miami
You deserve a vacation. Specifically, a vacation that helps you meet your goals in a powerful, focused, and inspiring way. It's time for bullicorns and aspiring gentlewomen to converge for the first annual Bullish Conference.
From November 14th – 16th, join Jennifer and other bullicorns at the Surfcomber Hotel Miami. You'll be sunbathing, learning, and invigorating your life while everyone else lazes on a weekend. So pack your books and bikinis and come on down to Miami.
What's on the agenda? We're not so into panel discussions – we find that the panelists mostly make it about themselves, not about you. We're about powerful, practical workshops, concentrated inspiration, and networking with people who believe in authenticity over, well, "networking." You can check out our confirmed speakers here.
Need more reasons to join us?
1. The schedule is filled with practical and inspiring workshops on negotiating, career and lifestyle design, and more.
2. Stress-free networking with like-minded women.
3. The opportunity to plan your 2014 empire by a pool.
4. Wine hour, cocktail hour, late night strategy sessions with drinks… just lots of drinks.
5. The beach. The pool. The sun.
6. Seriously, do you know how nice Miami in November will be?
7. All registrants get special Bullicorn accessories – unicorn horn earrings!
8. Q&A time with Jen by the pool.
9. The beach. The pool. The sun. More drinks.
10. And, of course, the opportunity to attend powerful, practical workshops, concentrated inspiration, and networking with people who believe in authenticity over, well, "networking."
For more information, visit the official Bullish Conference 2014 website. 
May 30, 2014
In the spring of 2016, the SAT will change. Short version: Some math sections won't allow calculators. An optional essay will require analyzing a provided source document. Esoteric vocabulary will be replaced with words actually used in college courses. More free prep resources for everyone!
The New York Times is currently in a publishing frenzy, explaining the changes, exploring the history of the exam, and — in one editorial — suggesting that the test be dropped entirely.
I'm supportive of or agnostic about most of the changes to the SAT, and fully in favor of the free prep for all.
And now, full disclosure: I aced the SAT as a teenager (without paid test prep), and that got my ass out of the evangelical backwater I grew up in. That was pretty life-altering. I'm actually grateful to the SAT, a feeling shared by very few other students who have ever wielded a #2 pencil. And for more than a decade since, I've taken and retaken the exam, contributed to SAT manuals, and coached thousands of teenagers. I've worked for the big names in test prep, on my own, for a Korean-American study academy in Queens, and for nonprofits working with underserved populations. I had a 1600, and then a 2400. I enjoy beating tests, but I also think the United States would be better off with a completely different set of college admissions requirements that don't unduly privilege personalities like mine. (After all, no one is more annoying than adults who brag about their SAT scores.)
So, biased though I may be, I do have a certain insider's view about what's being tested on the SAT.
Read more on The Huffington Post 
May 30, 2014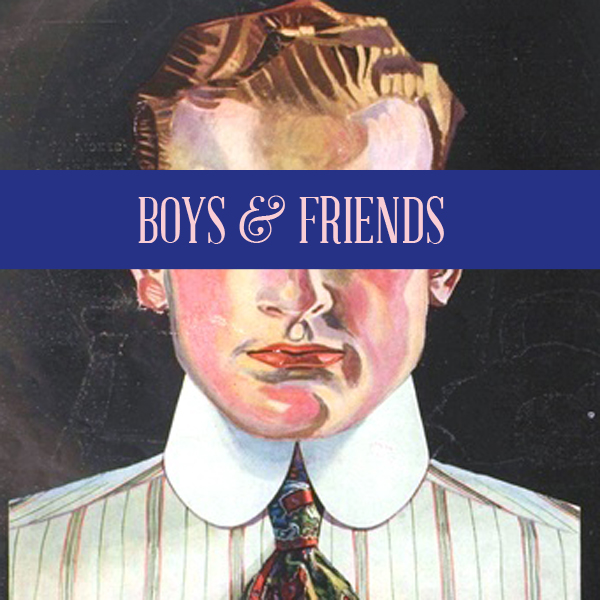 I recently received a question from a reader whose friend is in a terrible relationship — so terrible that the friend can barely talk about anything but how awful her relationship is. How fun for everyone!
Rather than share the details here, I thought I'd just share what I wrote, since I think it probably applies to a lot of situations where we wish we could commandeer the lives of people we care about and make them get out of a dead-end relationship — or job, or town, or family situation. But we can't. Not directly. Maybe indirectly, a little.
So, here's what I wrote: More
May 30, 2014
Two years ago I volunteered to be part of a Steering Committee that was hosting an international conference in my field. I was assigned to be Co-Chair of the trade fair, along with another gentleman. I knew this was going to be a lot of work and organizing, and I was originally glad to have someone on my team.
However, all this gentleman did was show up for a few meetings, while I did all the work. Now that the event is recently over, it's archived online, and he is listed at Co-Chair, which to me implies he did about 50% of the work. But in reality, it was more like a 95%-5% split, if I'm feeling generous.
Despite being a volunteer, I knew this event would pay in enormous social capital, which it has – I'm now being invited to interview for more highly paid positions in my field, I've made numerous international connections, and the people involved know what I did (and what he didn't do) and will give me great references. (On the other hand, the gentleman in question ended up sending a few emails with racist comments about the woman in charge of the entire conference after it was over, so he has burned bridges with numerous people).
What I'm wondering is there a way I could discuss in interviews that I did almost all the work without sounding like I'm whining or complaining or gossipy or being negative somehow? Or if this is something I should just not address in such a situation? How can a Bullish gentlewoman spin this Bullishly? 
I think that in virtually every situation ever with volunteer co-chairs, one person does more work than the other. I remember marveling that, year after year, my high school's student government had a male president, while all the "lesser" offices were held by women, and all the unglamorous committees were chaired by women, and all the grunt work was done by women. Some big dude chaired a lot of meetings. And then a bunch of women ferried huge boxes of donuts to the winning classrooms in the United Way fund drive, etc.
But you've got to be classy about this. More
May 30, 2014
I want to start a company. The idea is to install fancy technology in the homes of rich people – things like programmable LED lights, smart thermostats, raspberry-pi based devices to automate pet feeding, etc. Like your cat business, it will require going into the homes of my clients. I plan to do a test phase before I look at hiring employees. Do you think I need to get bonded and insured at this stage, or can that wait until I want to officially launch?
I love this idea! More
May 30, 2014
A reader recently wrote:
As a college student on work study I've been seeking other on-campus employment opportunities that will get me out of the cafeteria and into a position more in line with my future goals. I've found an opening as a student ambassador for a leadership office on campus and have already applied. I have recently been told, however, that placement for this position will be determined through a group interview.

This makes me really nervous, as I am an introvert who does not dominate in group conversations and I am concerned about coming off as someone who doesn't care about this position. My questions to you are:

What advice do you have for introverted participants in a group interview?
How do show the interviewer that I would be a good candidate for this position in a short amount of air time?
Group interviews?! DOES THE DEGRADATION NEVER END? More
May 30, 2014
I'm 23, and making good money at a job I like very much, learning hard tech skills. I'm working on meeting rich/creative folks through a volunteer gig I like. Work life is bullish and good! But I'm living in the city I grew up in, and feeling like I'm never going to get laid, ever again. Dudes turn me into a needy weirdo, and OKCupid was soulcrushing. Any advice for bullishly managing your romatinc life in your 20s when you're feeling like you will be unhappily alone, forever?
If you're 23, you're almost surely not going to marry anyone you start dating now. So have fun and stop doing anything that isn't fun.
This takes more deliberate effort than it sounds like. It will solve your neediness problem, because feeling needy is extremely not fun. More
May 30, 2014
How do you directly end a friendship with another female? In this case the "drifting apart" method doesn't seem to be working.  
I think you do this the same way you break up with a romantic partner — meaning that there's no really good way, only terrible ones and merely unpleasant ones. Feelings are always hurt, recriminations are recriminated, people go saying bad things about each other behind their backs. I think maybe we just expect that there's a better way because we're women and there's supposed to be a nurturing sisterhood where we wear flower crowns and solve problems with hugs. This is not the case. More
May 30, 2014
How do I make a gap in my resume sound better? I took some time off between college and grad school. I supported myself by pet sitting, dog walking, obedience training, exercising horses, and occasionally giving horseback riding lessons. Now I'm applying for a "real" job and many of the applications want me to account for all my time, and explain and periods of unemployment. I definitely don't want to list this time as being unemployed or doing odd jobs. Is there a way to spin this as a business?  
Yes. Do NOT mention all those random things. Pick the one that is most impressive or most relevant to the jobs you are now applying to. Play that up, even if it hardly made any money. So, maybe that's the obedience training. Go back and retrospectively give that business a name. You weren't a person giving lessons, you were the president of Savvy Dog Obedience Training (um, I'm assuming we're talking about dogs). More 
May 30, 2014
What advice would you give to teens who want to start nurturing Bullish thoughts and habits while still in high school?
Great question!
First, please start a business or cultivate some kind of non-intellectual skill that you can easily and immediately sell for actual money. More
May 30, 2014
In a recent interview I did with Fierce in the City, I was asked a question about role models, and wrote this:
I always find that interesting that women usually grow up perfectly able to imagine themselves as male characters, or as female versions of male characters. Like, when you first started watching Mad Men, you certainly didn't want to be Betty or Midge. And you root for Peggy, but you don't want her life. And you didn't want to date or work with Don Draper. You wanted to BE Don Draper — except keeping all the awesome parts and taking out all the sexist, racist, douchebag parts. Right? I mean … right?
May 30, 2014
Here is a long-ass interview I did with Fierce in the City, on the topics of gentlewomanliness, passive income, the GRE, boxing, abs, life hacking, work-life balance, and working naked. More
May 30, 2014
I'm pretty sure it's a small sliver of the population who really celebrates Valentine's Day with the iconic chocolates, flowers, fancy dinner, etc. I mean…that's pretty much people in new relationships trying to impress each other, right?
But what are the alternatives?
Post anti-Valentine's Day stuff to Facebook?
Sit at home with that guy you've been dating for six years, talking about how much the price of flowers is artificially inflated during this unnecessary consumerist extravaganza, and let's just make some pasta and watch TV?
Buy yourself some chocolates and eat them all? That might be fun, but if you wait until tomorrow, all the chocolate goes on sale.
Our suggestion is: make your future self your valentine. More
February 13, 2014
I was a Girl Scout. From first or second grade through sixth or seventh, I wore the uniforms and earned the badges and participated in ceremonies that involved walking over a small wooden bridge.
And, of course, I sold cookies. More