November 8, 2013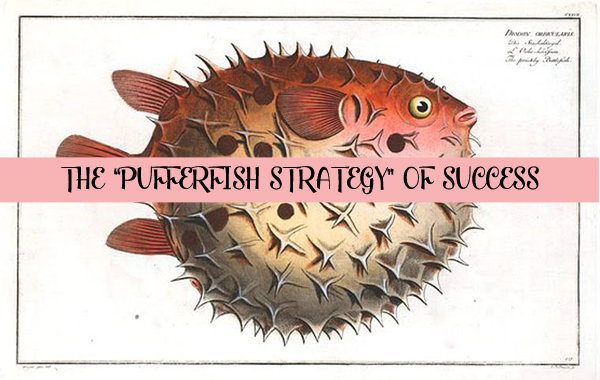 The post 5 Body Language Poses That Can Sabotage Success keeps popping up on websites I visit, accompanied by a lovely stock photo of a woman's lower legs and ankles.
The woman is wearing a sweet pair of black heels. Her ankles are crossed. You can see the flounce of her dress. There's a little bit of an Alice in Wonderland feel to it. I'm glad women in business are no longer told to wear power suits and shoulder pads. More
November 8, 2013
I finally read Lean In. Having read many articles debating the book's principles, I felt that I knew what to expect. More
November 7, 2013
Post by Get Bullish.
October 23, 2013
Hold onto your blazers, Bullicorns: we've got another amazing speaker joining us at the first-ever Bullish Conference in Miami!
Ji Eun (Jamie) Lee is a workshop leader specializing in helping ambitious, self-starter women achieve win-win negotiation outcomes by harnessing their emotional intelligence. Lee helps professionals confront the fear of asking for their worth in the workplace through hands-on workshops where women build negotiation confidence through mock negotiation role-play and feedback. She is a frequent featured speaker and workshop leader with leading women's organizations such as Barnard's Athena Center for Leadership, Daily Muse, and Girls in Tech. She also teaches and writes on the topic of equity compensation for employees, demystifying legal and tax fine print details for those who earn a piece of the startup pie. She believes in learning by doing, listening before asking, and in growing the pie.
For more information on Ji Eun (Jamie)'s workshop, Hands-on Workshop for Negotiation Prowess, visit the officialBullish Conference website. To register, click here.
October 23, 2013
Have you heard the news? The first ever Bullish Conference is officially Autostraddle-approved! Vanessa Friedman spoke with Jen about bringing Bullish to the real world, making moves while chilling by a pool, and of course, about all the amazing perks of attending Bullish Conference 2013. Read the interview here and register for #BullCon2013 here. Don't forget to use the discount code "FEMINISTUNICORN" to receive $40 off!
October 22, 2013
Exciting news from Bullicorn Headquarters!* Laura Vanderkam will be running a workshop on time management for lucky attendees at the upcoming Bullish Conference. Laura's book, 168 Hours: You Have More Time Than You Think, is a personal favourite of mine (I read it after Jen recommended it in this classic Bullish) and I'm very excited to see her speak in person.
Laura Vanderkam is the author of What the Most Successful People Do Before Breakfast (Portfolio, August 27, 2013) and the aforementioned 168 Hours: You Have More Time Than You Think (Portfolio, 2010). Her work has appeared in Fast Company, Fortune, USA Today, the Wall Street Journal and other publications, and she lives outside Philadelphia with her husband and three children.
For more details on the 2013 Bullish Conference, visit the official website here.
*Bullicorn Headquarters is what Jen and I call our laptops.
October 22, 2013
I'm a 21-year old from Europe, with no real qualifications or job experiences. I'm taking evening classes now, trying to get my high-school degree after all, apply to university (applied mathematics seems interesting, so does artificial intelligence) and see where it goes from there. I'm a decent writer, but a degree in creative writing, language or journalism (like my friends and acquaintances expect from me) won't land me a career. A career as science-journalist actually may be worth pursuing. Thinking about my future-self seems important.
The one job I do have has to do with writing, it's as a volunteer at the local radio-station. We're all friends there, before the radio even started. It's a small town where the same people are seen everywhere, especially when it comes to those who volunteer. I'm working, mostly from home, as an editor. I make sure the news gets found and gets published on the website (or Facebook).
Since last April, I'm the managing editor. One woman works above me. There are two people in my small team that I have to manage. Everyone works as a volunteer.
The problem is that the guy I am managing is a good friend of mine. Yet, his writing sucks. It keeps getting worse, he seems lazy and uninterested, unless he gets to go to events to make photos. Even then, it takes him a week to sort those photos – they're outdated by then. I've tried to tell him nicely that it's really annoying that he keeps making basic mistakes in spelling and forgetting deadlines, but he seems to avoid giving any real answers. We need all the editors we have — otherwise, this may just turn into a full-time job for me and the chief editor. I can't say, "Well, email me your articles, I'll check them and then post them." I've done that before and it's time-consuming.
I feel like I have no authority over him. I may be younger, with less experience, but I know I'm a better writer than he is.
How should I deal with this? How can I ever manage a small team, learn how to delegate tasks and figure out a way to assert some authority based on skills, not age or knowledge, without ruining friendships?
October 11, 2013
 Today's Bullish features a letter from a reader who is, for once, NOT anonymous, because she did something awesome and everybody should know about it. More
October 11, 2013
Here's an answer to a reader question about switching industries and the idea of "stepping back."
But I think you'll find some ideas applicable to anyone trying to grab that dream job that she's not exactly qualified for.
I also discuss why it's good to have an inner Lil Wayne. More
September 27, 2013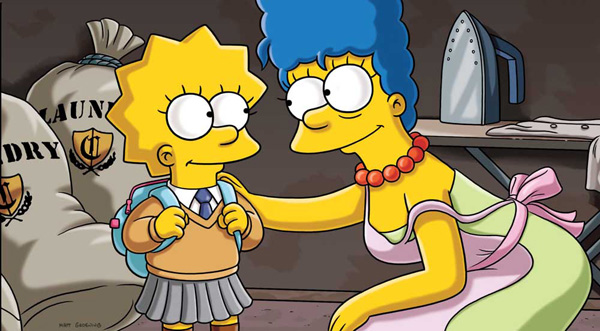 I've been reading your column and it's honestly become a lifeline for me. I grew up being taught that income wasn't something you could control or seek to increase, you just got what you were handed. Being a graduate, (psychology), in this economy and walking into a dead-end job just compounded the problem, but reading your column has made me realise it's not wrong but actually smart to think about where my money is coming from, and to cultivate multiple incomes. (I know it sounds obvious, but before that the only advice I'd ever heard on making money involved a lot of visualising and very little doing.) 
My question is how do you begin building that life when everyone around you has a completely different set of beliefs? I love to write, so another long-held belief is that choosing that path means choosing poverty. My family and friends are sweet, but if I mention multiple income streams or freelancing they tell me I need to learn to compromise. I find this really patronising since I've supported myself for the last 8 years and I kept the dead-end, low income job for four of them in the name of paying my rent. I'm also having health issues at the moment that mean my youthful mojo isn't where I'd like it to be, (I'm exhausted most of the time and get debilitating headaches from concentrating on even simple tasks.)
In the last month two of my older family members have passed away and a third has gone into assisted living care. I'm more aware than ever of the need to provide for my future self when she's inevitably hit by a train and everyone she knows gets cancer, but I feel stumped since I'm my only support and my only experience is in maintaining a job I hate. Most of my friends' money management consists of lowering costs on food and leisure and clothes and all the things that make life awesome rather than income increase. They think I'm being childish when I say I want the awesome.
How do you survive and even flourish when you're a team of one with limited energy? How do you forge your way when no one around you can relate or guide you? More
September 27, 2013
I'm a fellow woman trying to find a good workout that isn't full of bullshit and I believe that you might have the answers.
Just read a ton of your work and I think that you're fucking awesome. I have a hard time trusting the blond haired, giant thigh women all over the fucking internet telling me how I can get sexy curves.
I want to be strong and I want it to show. I was inspired by that picture of you flexing an awesome bicep during one of your comedy stand ups so… I was hoping you could direct me somewhere that I could trust for information on workouts, etc.
Thanks! I realize how busy you must be, but I would appreciate anything! Even if it's one website link! OK THANKS!!! More
September 27, 2013
I'm ambivalent about weekends. More
September 27, 2013
I've been reading your column for the last couple of years and it has quite literally changed my life. I'm a Master's student going into my last year for library and information science. I work two part-time library jobs and I have two internships where I do library things over instant messenger. I volunteer at a third library and I do the finances for both my faculty's student council and the university sexual education centre. I'm networking my ass off, submitting articles to industry publications and getting involved in professional organizations. I do all of this with the intention of being kind to my future self and making sure that my future self has a snowball's chance in hell of gaining a strong foothold in a slightly precarious field.

I had to say all that because I need you to know the awesome stuff about me before I tell you my real concern: I was recently diagnosed with the herpes simplex virus (Type 1: the cold sore kind) in the genital area. More
September 27, 2013
I spent the summer after my junior year of college in LA. I was a girl from Virginia who had been going to college in New Hampshire, so I was really unprepared for the mentally ill homeless people and the fact that, if you are a pedestrian at any time, men will offer you money for sex.
My adorable naivete led me to befriend a homeless woman, question her about her job history, insist that she could get back into gainful employment, and smuggle her into an internet cafe to make a resume. I crafted a pretty impressive resume, considering the circumstances. Roxanne had studied physics at junior college in the seventies. Sometime thereafter she had been a hotel maid. But for twelve years in the middle, she refused to tell me what she was doing. More
September 27, 2013

My mother told me that my grandmother once referred to "the w-word."
It took me a minute to even figure out that "whore" was a word so bad it couldn't be spoken. The silent "w" didn't help my brainstorming efforts, and I was disappointed that the answer wasn't something much more exotic.
I feel like "whore" has passed its way into our nation's casual greetings and dirty talk. In a world of SlutWalks (which I support) and "Damn, you'se a sexy bitch" (not my favorite song), it's hard to see "whore" as all that horrible just by itself, outside of its presence in an already-hateful sentence.
However: More