February 13, 2014

Have you ever gotten to the "Skills" section of your resumé and been a little embarrassed?
You consider whether to put "Basic Spanish." You decide against listing the tango class you took that one time. You really can't put "Microsoft Word." If you couldn't use Word, how would you even have a resumé? PARADOX.
Sometimes you want to say, "Sure, my skills are pretty much talking and writing and doing normal stuff, but REALLY, REALLY WELL." Yeah, you can't really put that either. You need proof. You need quantification.
Here's a question I think a lot of ladies can relate to. More
January 8, 2014
I donated eggs — to gay men, through an agency, in exchange for money — twice in my twenties. At one point, I was in the Washington Post about it. As a result of going public, I've gotten a good number of questions about it, and more requests than I can count from young women writing for their school newspapers.
The basics: The way egg donation is run, the parents who received my eggs have seen photos (and even a video interview) of me, whereas all I ever learned about them was first name and state of residence.
At one point I was told that one of my donations had been successful. More 
January 8, 2014
Do I even have to write an introduction to this post? Who doesn't need more moneymaking ideas?
I am a strong believer that money can indeed buy happiness, especially if your unhappiness is directly caused by a lack of money. I also think the world will get better when women and people of color make more money and thus hold more power, because in a capitalist system, money does indeed mean power. Also, scotch is expensive. More
December 18, 2013
It's December! People are getting lazy. You can use this time to do a lot of baking or whatever it is that people do, or you can use this time to sprint ahead of everyone, and get some mental space to design the new year to your liking.
I first introduced the idea of lifestyle/career design in 2011, in Bullish: Screw New Year's Resolutions — Try Designing Your Career.
Since the original article, I've led a live "Design Your 2014? workshop, looked at some people's plans, and had the experience of my own plans greatly morphing over the last two years. More
December 18, 2013
It's well-known that a lot of male boxers don't have sex before a fight. Apparently, a nice, full set of balls gives you that aggressive edge in the ring.
What do women boxers do? I like to think they seduce a pool boy at the hotel every hour or so and steal his fundamental life-energy. Or they have sex with their girlfriends, read some bell hooks, have a nice cup of herbal tea, and get a good night's sleep.
Should you channel your sexual energy into your goals? Are women's sex drives a channelable force in this way? More
December 18, 2013
I am a 27 year old first time woman entrepreneur! So far I am in the beginning idea phase of starting my own small business in San Francisco. I am extremely passionate about educating and providing the public with healthy smoothies and juices. As a long time gluten-free vegan it is my ultimate goal to show the world that doesn't mean you have to sacrifice taste! I wanted to start a mobile business traveling from parks to office buildings and beyond offering smoothies and juices that lack artificial sugars and promote healthy fruits and veggies among other things! My question to you as someone who has no prior business experience is mainly where and how to start with a business plan? Do you have any good resources you can share with me? Any good advice or tips? Anything at this point is helpful!
Hi there! I have very strong opinions about this! More
December 18, 2013
When I was in college and running a company, I considered dropping out. Bill Gates did, right?
In retrospect, I wouldn't have known what to do with myself. Dealing with adult life on your own for the first time is maybe not super-compatible with managing a team of other people.
But what about that feeling that you're missing the boat, and that other, younger, snappier people are getting ahead?
Let's see a letter from a young reader who is already feeling the OMG-younger-people-are-getting-ahead-of-me pressure — although all of us can be susceptible to it. More
December 18, 2013
I recently attended a seminar on negotiating for women.
How is negotiating different for women? Well, for one, we do less of it and should do more of it. I'm sure you've heard that. I'm sure you've also read that people (both men and other women) like us less when we negotiate, although I have a hard time caring when I have enough money to drink Macallan 18 the way I used to drink Sutter Home.
I think there may be a few other gender differences that are less talked about. More
November 8, 2013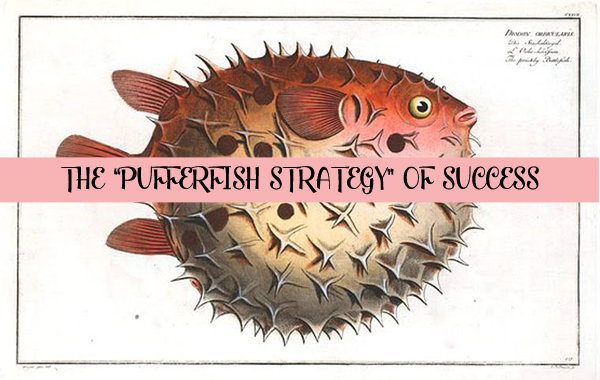 The post 5 Body Language Poses That Can Sabotage Success keeps popping up on websites I visit, accompanied by a lovely stock photo of a woman's lower legs and ankles.
The woman is wearing a sweet pair of black heels. Her ankles are crossed. You can see the flounce of her dress. There's a little bit of an Alice in Wonderland feel to it. I'm glad women in business are no longer told to wear power suits and shoulder pads. More
November 8, 2013
I finally read Lean In. Having read many articles debating the book's principles, I felt that I knew what to expect. More
November 7, 2013
Post by Get Bullish.
October 23, 2013
Have you heard the news? The first ever Bullish Conference is officially Autostraddle-approved! Vanessa Friedman spoke with Jen about bringing Bullish to the real world, making moves while chilling by a pool, and of course, about all the amazing perks of attending Bullish Conference 2013. Read the interview here and register for #BullCon2013 here. Don't forget to use the discount code "FEMINISTUNICORN" to receive $40 off!
October 22, 2013
I'm a 21-year old from Europe, with no real qualifications or job experiences. I'm taking evening classes now, trying to get my high-school degree after all, apply to university (applied mathematics seems interesting, so does artificial intelligence) and see where it goes from there. I'm a decent writer, but a degree in creative writing, language or journalism (like my friends and acquaintances expect from me) won't land me a career. A career as science-journalist actually may be worth pursuing. Thinking about my future-self seems important.
The one job I do have has to do with writing, it's as a volunteer at the local radio-station. We're all friends there, before the radio even started. It's a small town where the same people are seen everywhere, especially when it comes to those who volunteer. I'm working, mostly from home, as an editor. I make sure the news gets found and gets published on the website (or Facebook).
Since last April, I'm the managing editor. One woman works above me. There are two people in my small team that I have to manage. Everyone works as a volunteer.
The problem is that the guy I am managing is a good friend of mine. Yet, his writing sucks. It keeps getting worse, he seems lazy and uninterested, unless he gets to go to events to make photos. Even then, it takes him a week to sort those photos – they're outdated by then. I've tried to tell him nicely that it's really annoying that he keeps making basic mistakes in spelling and forgetting deadlines, but he seems to avoid giving any real answers. We need all the editors we have — otherwise, this may just turn into a full-time job for me and the chief editor. I can't say, "Well, email me your articles, I'll check them and then post them." I've done that before and it's time-consuming.
I feel like I have no authority over him. I may be younger, with less experience, but I know I'm a better writer than he is.
How should I deal with this? How can I ever manage a small team, learn how to delegate tasks and figure out a way to assert some authority based on skills, not age or knowledge, without ruining friendships?
October 11, 2013
 Today's Bullish features a letter from a reader who is, for once, NOT anonymous, because she did something awesome and everybody should know about it. More
October 11, 2013
Here's an answer to a reader question about switching industries and the idea of "stepping back."
But I think you'll find some ideas applicable to anyone trying to grab that dream job that she's not exactly qualified for.
I also discuss why it's good to have an inner Lil Wayne. More