May 3, 2013
In the next 30 days, I'm finishing a masters degree, launching a company, and getting married. Personally, I thrive on the excitement. I also thrive on espresso. More »
May 3, 2013

I recently spoke at Yale University, where it was icy and Gothic, everyone was very nice and very smart, and I was reminded of what it was like to be 21 and not know how to order a cocktail yet. I was also reminded of what it was like to be able to say, "I study literature" (or philosophy, or economics) and have that mean basically full-time: I LIVE THE LIFE OF THE MIND. Oh, college! More »
May 3, 2013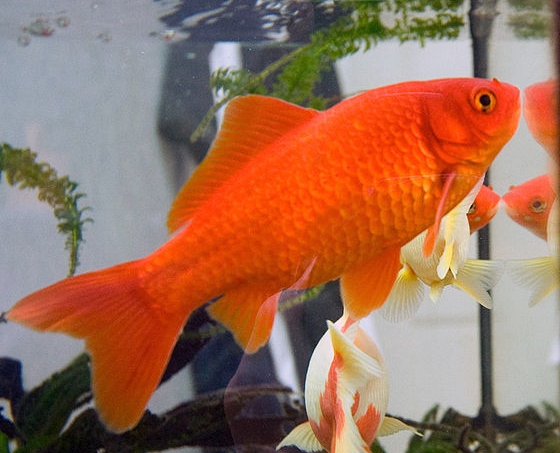 Dear Jen,

My blatant overshare is that I've had two miscarriages this winter, and what I didn't realize before was that miscarriage totally blows. Women get all the worst shit to deal with! Nobody really gets it (including your partner, even if he kindly doesn't judge your need to drown yourself in the antiseptic waters of a Gilmore Girls marathon, an odd impulse I never knew I had in me), people refuse to talk or even think about it and, if you're me, you end up obsessively going over every detail of every day that you were pregnant, trying to pinpoint exactly what went wrong. The truth is that these things are wildly more common than anyone realizes. What's even more horrifying is that in half of these cases, there is never any reason found. So you basically have no control over it, and no amount of raspberry leaf tea you drank after finding out you were pregnant are the reason that you lost it. For someone impatient with a need for control, this is extremely hard to come to terms with.
May 3, 2013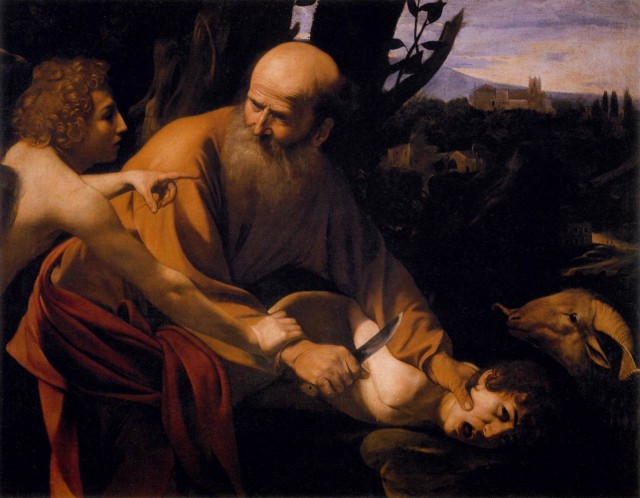 Today we have a letter from someone whose story is so typical of today's economy — jobs are scarce, your degree doesn't get you that far, and even the military isn't always hiring. More »
April 15, 2013
March 4, 2013
About a decade ago, I started out doing standup. I did shows in dive bars and in big clubs, in Methodist church basements and at all-women feminist fundraisers. I drove down the East Coast on tour, and traveled to the Middle East to entertain the troops.
But something was missing: semicolon jokes. And audiences full of socially conscious bibliophiles, activists, philosophers, and grammarians. My people.
Now, in addition to speaking about careers and productivity for colleges and groups, I offer three self-contained, one-woman shows to book festivals, comedy festivals, and colleges.
So, I made a new website about that. Introducing… PopIntellectual.com.
March 1, 2013
I recently traveled to Yale as the guest speaker at a Master's Tea.
A Master's Tea, I was informed, is a discussion between the Master of the College and an invited guest, for a small audience of students who belong to that particular college (in this case, Saybrook). Afterwards, the guest goes to dinner with a group of students.
Here I am on the subway, with my tiny suitcase.
A tweedy Ph.D. showed me to the guest suite where I'd be staying. Saybrook's guest suite was unavailable, so I stayed in the guest suite of Jonathan Edwards College. Had I been a professor with a spouse and child, we all could have been perfectly comfortable there. In fact, something about the giant leather-topped desk made me feel as though I could compose a book there in a single weekend.
This biography of Jonathan Edwards was on the coffee table. (Remember him? The preacher who said we're all just pathetic spiders dangling on mere filaments over the flames of hell? Hence my very stern expression.)
The Jonathan Edwards crest was actually pained on the kitchen wall of the suite. Yale students like to make a lot of jokes about Harry Potter, I've discovered: Yale looks not unlike Hogwarts, and new students are indeed assigned to colleges. This one, apparently, is Slytherin.
And, the event itself! We're sipping Earl Grey as I tell the story of starting a dotcom as an undergraduate, failing as an entrepreneur, moving to NYC with $400, getting my car stolen, trying to start more companies, and ten years later, ending up giving advice.
Dr. Hudak was a pleasure to philosophize with. Afterwards, I was treated to a fancy French dinner with six brilliant young women, where we talked about class distinctions at Ivy League schools, whether you should call out people who call college women "girls," and how to order a cocktail.
Want to bring me to your university? I am easy to get in touch with. Especially if your university is close to New York or a beach.
February 8, 2013
Grammar Slap #6: Schaffer the Darklord has incredibly good grammar (but he "could care less") from Jennifer Dziura on Vimeo.
See the full post here.
February 6, 2013
People on Facebook sometimes just click on things like birds going after shiny scraps of tin.
Einstein did not say this:
More specifically, it is very difficult to prove that someone never said something, but it's reasonable to say that 1) there is no good reason to believe that he did, and 2) many reasons to believe that he would be very unlikely to say such a thing.
See QuoteInvestigator for more.
Einstein did say many other things about energy, but none of them were referring to your feelings, or to your motivation to reach for the stars, live authentically, experience abundant wealth, or whatever other buzzwords the scam artists are using these days.
And seriously: If you want to have a vision board, please feel free, but please stop pretending that science wants you to have every wish you can imagine in your heart. Science is indifferent to what you want.
February 6, 2013
Grammar Slap #5: Anyways! Supposably! For all intensive purposes! The slapping intensifies. from Jennifer Dziura on Vimeo.
Grammar Slap #4: I'm going to "try and" be polite about your lettuce fetish from Jennifer Dziura on Vimeo.
Grammar Slap #3: "There's" five or six reasons? F*ck your black and white cookie. from Jennifer Dziura on Vimeo.
Grammar Slap #2: When you say "myself" to be fancy, you are wrong, which is the opposite of fancy from Jennifer Dziura on Vimeo.
More GrammarSlap coming soon! Follow us on GrammarSlap.com.
January 31, 2013

A few months ago, in Bullish: When Men Are Too Emotional to Have a Rational Argument, I twice quoted Ben Barres on whether women are truly "more emotional" and on the idea that society is biased in favor of "pushy, aggressive people." More »
January 24, 2013

Oh no! Here's a letter from a young woman who has been scorned!
I have been cheated on before and kept in the dark about it for 2 months. I feel like every guy who I am with will cheat on me, and I need to just protect myself or be cynically prepared. Any advice on insecurity/paranoia and not letting it ruin my career/life?
First off, that's terrible! I hope you have friends who will tell you this in person: That's terrible! I'm so sorry! (Hugs, ice cream, vodka!) You don't deserve this! More »
January 17, 2013

When I was in college, the Dartmouth Rainbow Alliance led members and allies in participating in the national Day of Silence, a "national youth-run effort using silence to protest the actual silencing of LGBT people due to harassment, bias and abuse in schools."
On a particular day, we would not speak, and we would wear buttons and hand out little cards to explain what the whole thing was about.
I was a first-year student, and being friendly, I asked this one senior whether she'd be participating. I asked in kind of the same way you ask, "Are you excited for the very exciting thing that's about to happen?"
I was therefore surprised when she said no: the baddest-ass lesbian I knew would not be participating in the Day of Silence, because she felt that you persuade more people by making friends and just talking to them about your ideas. Taping your mouth shut kind of separates you from people. More »
January 12, 2013
Grammar Slap #1: Beyonce is the subject and you are the object from Jennifer Dziura on Vimeo.
Visit GrammarSlap.com for updates.
January 10, 2013

People who say they love travel mean some really different things.
I have been on some adventures! I have been to Argentina, Mexico, Sweden, Belgium, Scotland, and India alone, and I have toured the Middle East, entertaining the troops as a standup comedian. More »