June 20, 2013
Image by Allie Brosh of Hyperbole & A Half
Do you have any tips on how to be Bullish when you're going through depression, or anxiety, or other headfrying thingy? I'd love to read you on that and I think it'd help a lot of people.
- Melancholy in Melbourne
My freshman year in college, I became severely depressed. I'm not especially prone to these things. But it's not surprising that the confluence of being away from home the first time, having absolutely no time management or schedule-setting ability and thereby sleeping and waking at bizarre hours, and moving from Virginia Beach to a a dark and freezing valley in New England might have some kind of effect. While I was at Dartmouth, someone told me that the campus health center had a "sunlamp room," where students who had Seasonal Affective Disorder could just lie around until they were less sad.
At the time, I was interested in writing fiction, and I had this idea that being depressed would make my work more profound. There may be some truth to this, or at least some correlation — many great artists have had serious mental illnesses — but very few of us are going to be great artists, and many great artists have also lived pretty jolly lives, holding loft parties and sexing up young acolytes. I was seriously disserved by the idea that depression was somehow "deep." Looking at a tree on the campus green for twenty-five minutes because you think it's so profound is not helpful to you or anyone else (or the tree).
I do have some tips. A few. But I'm obviously not a medical professional, so I'm adding the caveat here that what I have to say is meant to be helpful only to someone who has already sought out the help of a trained professional, or whose problems (general moodiness, for instance) are just a normal part of the human condition, and under the bar for a treatable condition. More
May 30, 2013

Productive, Inspiring, Sunny: Come to Miami
You deserve a vacation. Specifically, a vacation that helps you meet your goals in a powerful, focused, and inspiring way. It's time for bullicorns and aspiring gentlewomen to converge for the first annual Bullish Conference.
From November 29th – December 1st, join Jennifer and other bullicorns at the Surfcomber Hotel Miami. The weekend after Thanksgiving is an amazing time to jumpstart your career (and life!). You'll be sunbathing, learning, and invigorating your life while everyone else takes a long weekend to eat leftovers. So, eat your turkey or vegetarian alternative, pack your books and bikinis, and then get up Friday morning and come on down to Miami.
What's on the agenda? We're not so into panel discussions – we find that the panelists mostly make it about themselves, not about you. We're about powerful, practical workshops, concentrated inspiration, and networking with people who believe in authenticity over, well, "networking." (A full schedule will be finalized in September.)
Need more reasons to join us?
1. The schedule is filled with practical and inspiring workshops on negotiating, career and lifestyle design, and more.
2. Stress-free networking with like-minded women.
3. The opportunity to plan your 2014 empire by a pool.
4. Wine hour, cocktail hour, late night strategy sessions with drinks… just lots of drinks.
5. The beach. The pool. The sun.
6. Seriously, do you know how nice Miami in November will be?
7. All registrants get their pick of special Bullicorn accessories – gold or silver; keychain, necklace, or handbag charm.
8. Q&A time with Jen by the pool.
9. The beach. The pool. The sun. More drinks.
10. And, of course, the opportunity to attend powerful, practical workshops, concentrated inspiration, and networking with people who believe in authenticity over, well, "networking."
Tickets are available on Eventbrite. Bullicorns can get a $10 discount here when they tweet a link before June 30th!

May 27, 2013

Let's talk about some reasons to work out that have nothing to do with looking hot, keepin' it tight, having great abs, giving yourself a non-surgical Brazilian butt lift, or feeling superior to other women. More »
May 27, 2013
It's spring! You could be wiping dust off the baseboards and scrubbing your window screens with a special brush, but I think I have some suggestions you'll find more relevant. More »
May 18, 2013
A 10-minute excerpt has been released.
Can you be "more unique" than someone else? Since I think you can be "more pregnant" as well, I disagree with the conventional wisdom on this matter.
May 3, 2013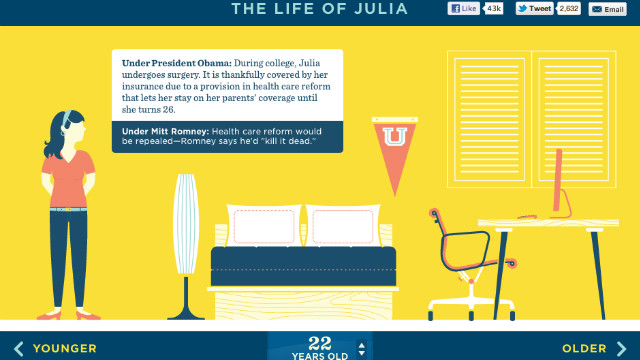 I'm a hardworking, highly entrepreneurial woman, and I would like more socialism, please, so I can go about creating jobs. (I'll explain, stick with me.) More »
May 3, 2013

Earlier this year, Yahoo CEO Marissa Mayer, who tells us she's not a feminist (and that feminism has become "a more negative word"), both built herself a nursery in the office and also canceled everyone else's work-from-home situations, because water cooler discussions are apparently more valuable than the people who live far from a Yahoo office, have disabilities that make commuting difficult, have babies but aren't CEO, etc. More »
May 3, 2013
I recently did an interview in which I was asked how I became such a risk taker, and how other women can become more comfortable with risk.
I gave a long answer. Most of the time we hesitate to take risks, what we're really afraid of isn't jail or death: it's embarrassment, rejection, and the feeling of failure. Those aren't real things. Or at least you shouldn't be cowed by them. They're just feelings. I barely notice most of those feelings because I have a lot of projects going on, and I choose not to indulge unproductive feelings when I could instead be making future plans.
But the other part of my answer — well, I paused as I was saying it and wondered whether to keep saying it. I feel like much of my success has been contingent on doing things young women really shouldn't do, or shouldn't do alone. In polite society, we say, "Are you sure that's safe?" What we really mean is, "You're likely to get raped. Possibly murdered." More »
May 3, 2013

This December, I spent two weeks in a hotel in Florida, mostly by myself, periodically transferring myself from a chaise lounge by the pool to a spot at the hotel bar, wrapped up in thought.
(See Bullish: How to Have a Staidcation).
I was partly rewarding myself for churning out another educational book last year (I did a lot of work on this), but I was mostly churning away on a BIG PLAN THAT I WILL TELL YOU ABOUT NOW:
This 2013, I am starting 12 businesses in 12 months. More »
May 3, 2013
In the next 30 days, I'm finishing a masters degree, launching a company, and getting married. Personally, I thrive on the excitement. I also thrive on espresso. More »
May 3, 2013

I recently spoke at Yale University, where it was icy and Gothic, everyone was very nice and very smart, and I was reminded of what it was like to be 21 and not know how to order a cocktail yet. I was also reminded of what it was like to be able to say, "I study literature" (or philosophy, or economics) and have that mean basically full-time: I LIVE THE LIFE OF THE MIND. Oh, college! More »
May 3, 2013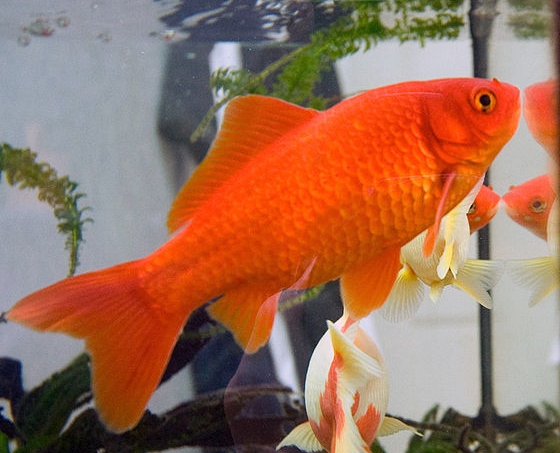 Dear Jen,

My blatant overshare is that I've had two miscarriages this winter, and what I didn't realize before was that miscarriage totally blows. Women get all the worst shit to deal with! Nobody really gets it (including your partner, even if he kindly doesn't judge your need to drown yourself in the antiseptic waters of a Gilmore Girls marathon, an odd impulse I never knew I had in me), people refuse to talk or even think about it and, if you're me, you end up obsessively going over every detail of every day that you were pregnant, trying to pinpoint exactly what went wrong. The truth is that these things are wildly more common than anyone realizes. What's even more horrifying is that in half of these cases, there is never any reason found. So you basically have no control over it, and no amount of raspberry leaf tea you drank after finding out you were pregnant are the reason that you lost it. For someone impatient with a need for control, this is extremely hard to come to terms with.
May 3, 2013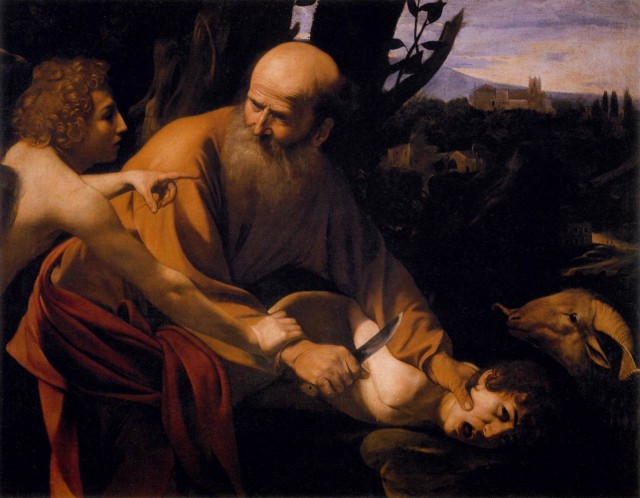 Today we have a letter from someone whose story is so typical of today's economy — jobs are scarce, your degree doesn't get you that far, and even the military isn't always hiring. More »
April 15, 2013
March 4, 2013
About a decade ago, I started out doing standup. I did shows in dive bars and in big clubs, in Methodist church basements and at all-women feminist fundraisers. I drove down the East Coast on tour, and traveled to the Middle East to entertain the troops.
But something was missing: semicolon jokes. And audiences full of socially conscious bibliophiles, activists, philosophers, and grammarians. My people.
Now, in addition to speaking about careers and productivity for colleges and groups, I offer three self-contained, one-woman shows to book festivals, comedy festivals, and colleges.
So, I made a new website about that. Introducing… PopIntellectual.com.